5 things to know when shipping to Finland
1. Parcel lockers are the most common delivery location for cross-border purchases.
Finland stands out the crowd, when it comes to delivery preferences - 56% prefer to receive their items directly to a parcel locker. People in Finland still love their parcel lockers, so make sure that you offer that in checkout.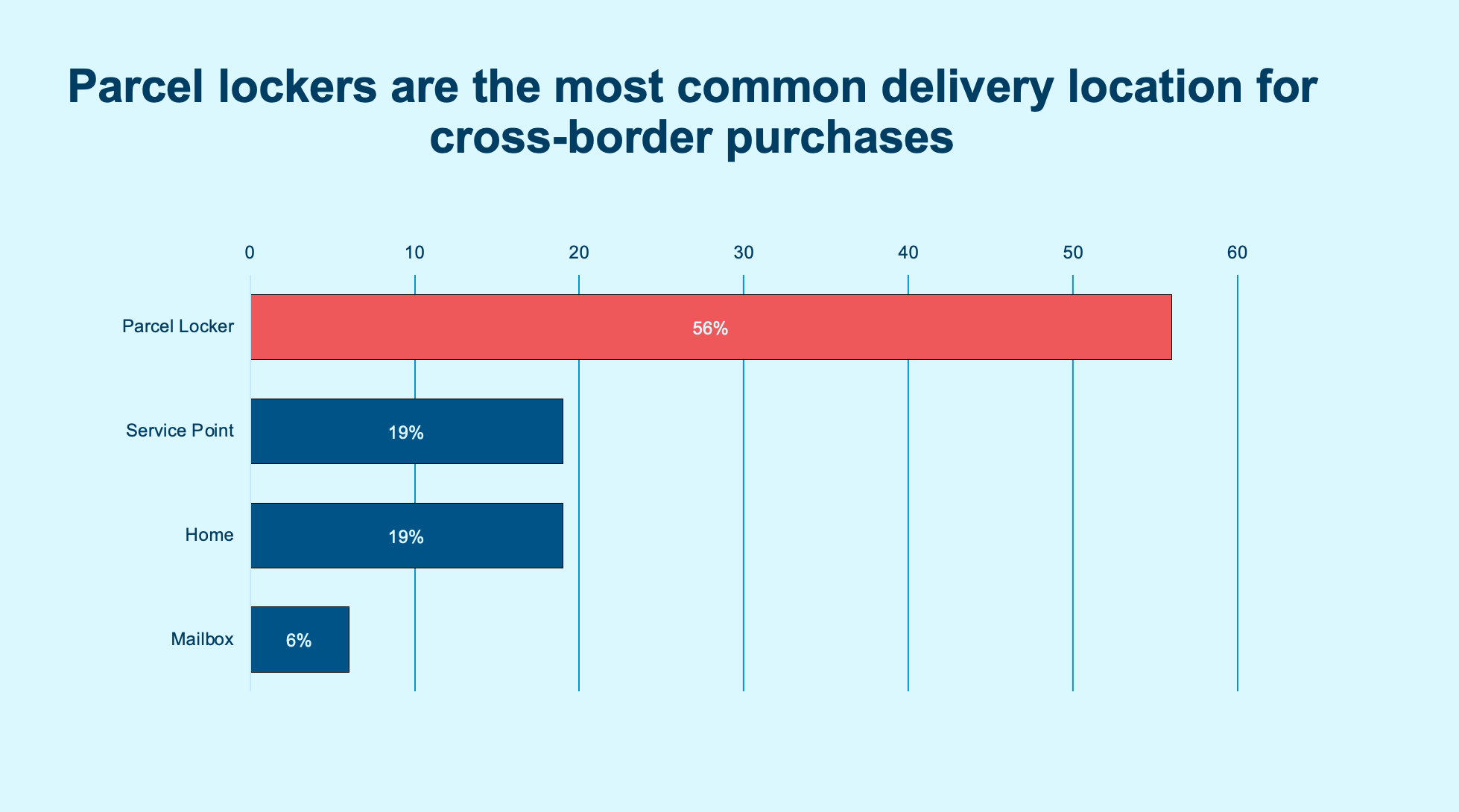 2. Highest number of international purchases are made from Germany
Based on the 2022 e-commerce shopper survey, the most important country for Finns to make online purchases was Germany. In total, 27% percent of respondents in Finland stated that they had purchased products from online shops in Germany, followed by China with 23%.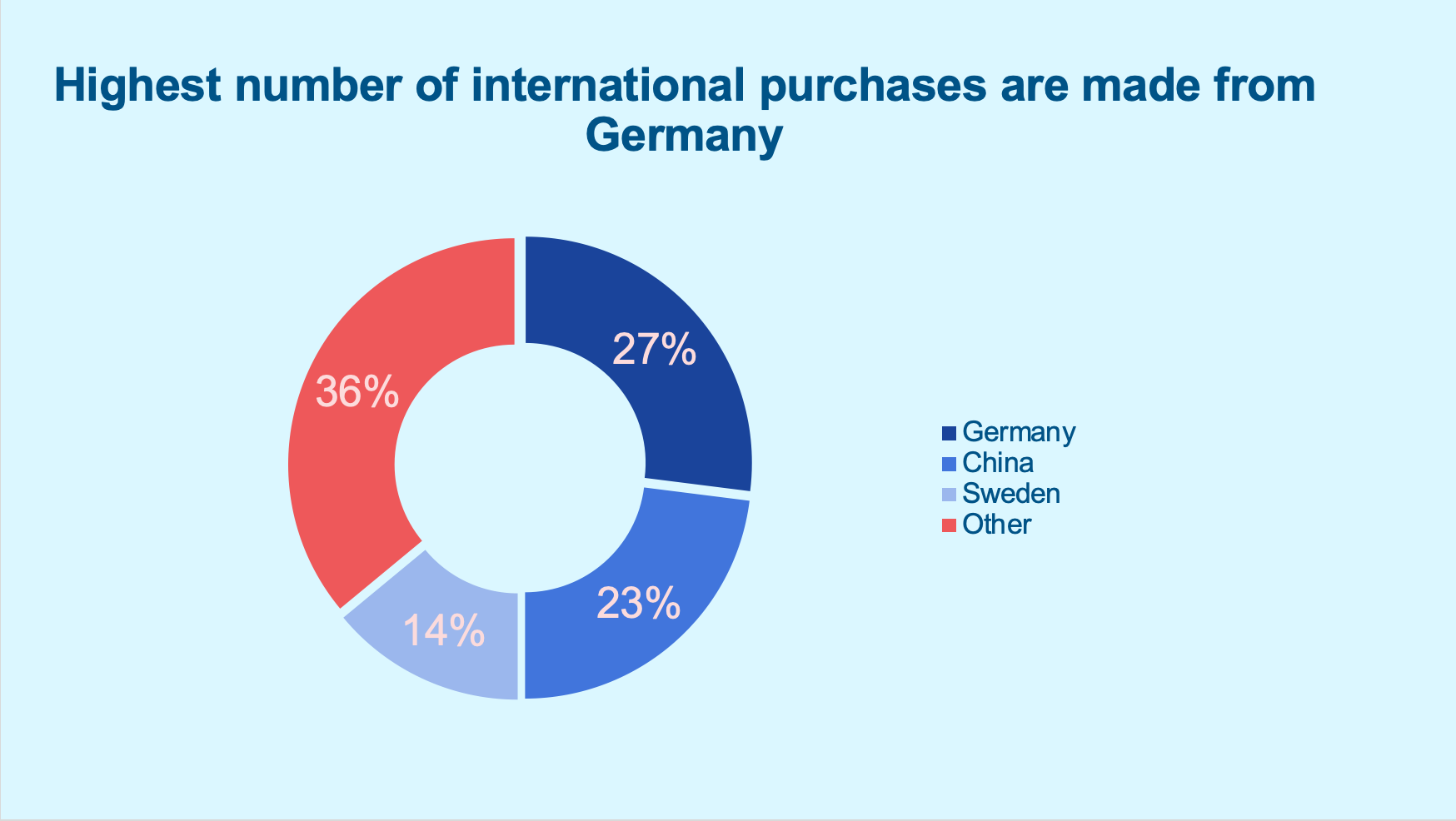 3. Clear information about delivery charges is the most important delivery element
The graph below shows which delivery elements were most important to Finnish consumers when buying online from another country.
These are the three most important elements to Finnish consumers:

- Clear information about delivery charges
- Trust in the delivery company
- Informed about the customs process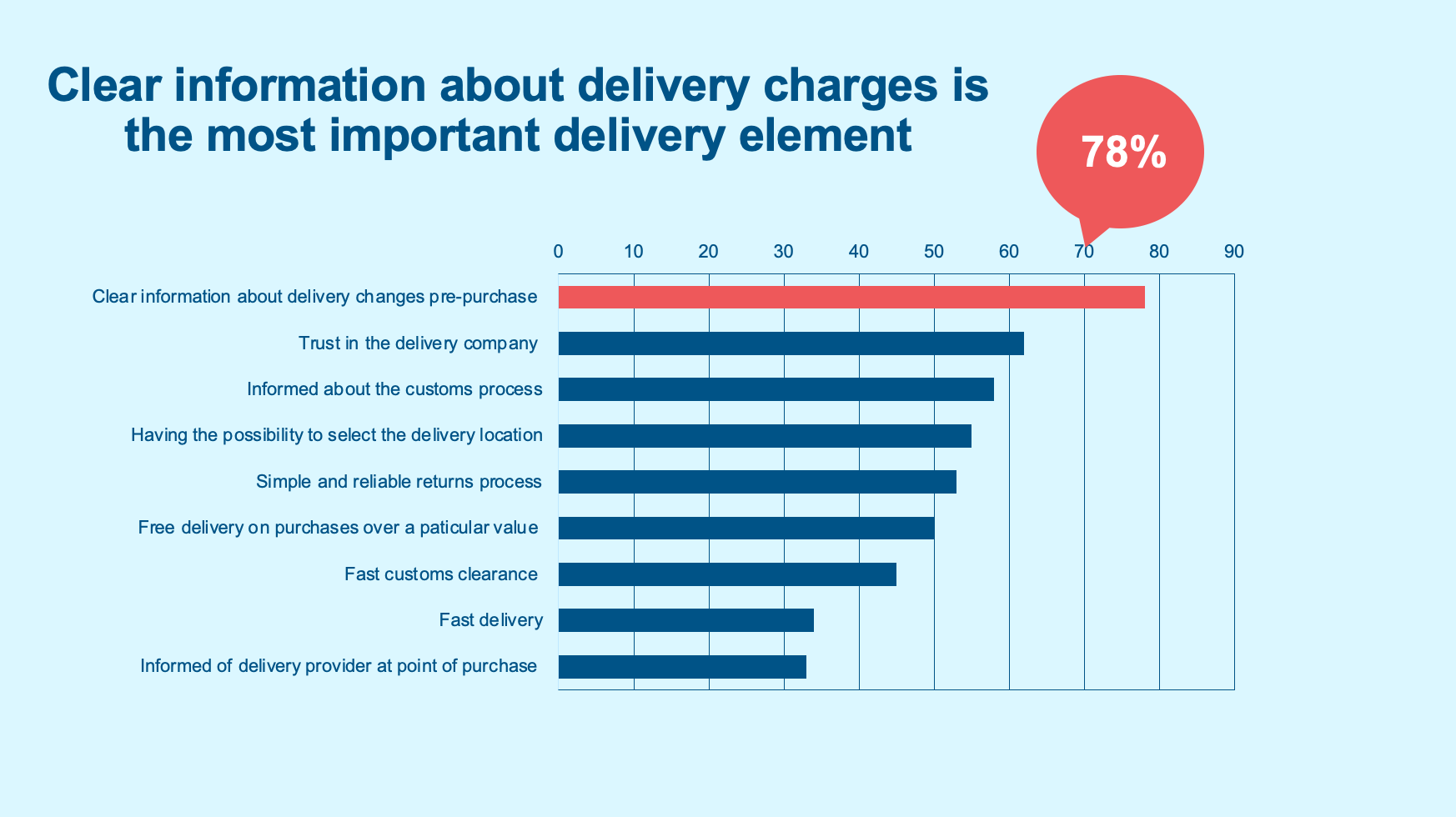 4. 33% of main cross-border purchase is clothing, footwear & apparel
Finns love to get their hands on clothing and footwear online, with many picking up those products via a parcel locker.
Home electronics, cosmetics and books are also popular, while just under a third of Finns regularly purchase books, media, sports, leisure products, and groceries online. Finns' willingness to buy a wide range of e-commerce goods has undoubtedly helped grow the market considerably over the last few years.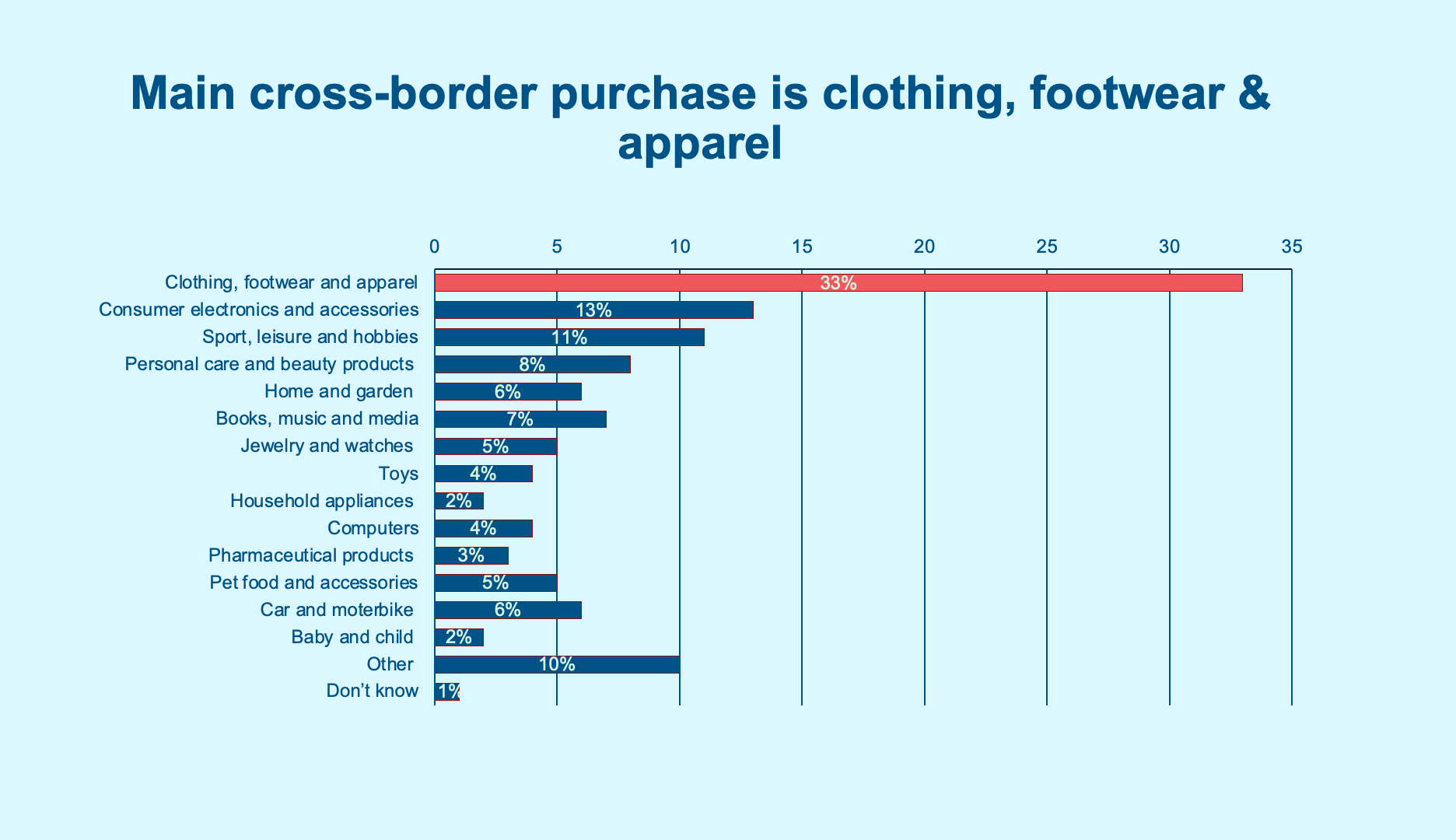 5. Higher product value than in previous years
In 2022, the most common product value in Finland was €25 - €49 (27%). Compared to previous years, Finnish consumers bought fewer low-value items online in 2022. Cross-border purchases in Finland were more expensive than the European average.