SECOND HAND / USED ONLINE
Consumers think circularly with regard to their second-hand purchases
A large proportion of the consumers who bought a second-hand/used item that they then did not want to keep sold it again or gave it away.
A majority (56 percent) of consumers think circularly with regard to their second-hand purchases andsold the item again (31 percent) or gave it away (25 percent). 28 percent returned the item to the seller, but as described earlier in the report, this is not always possible. 7 percent threw it away.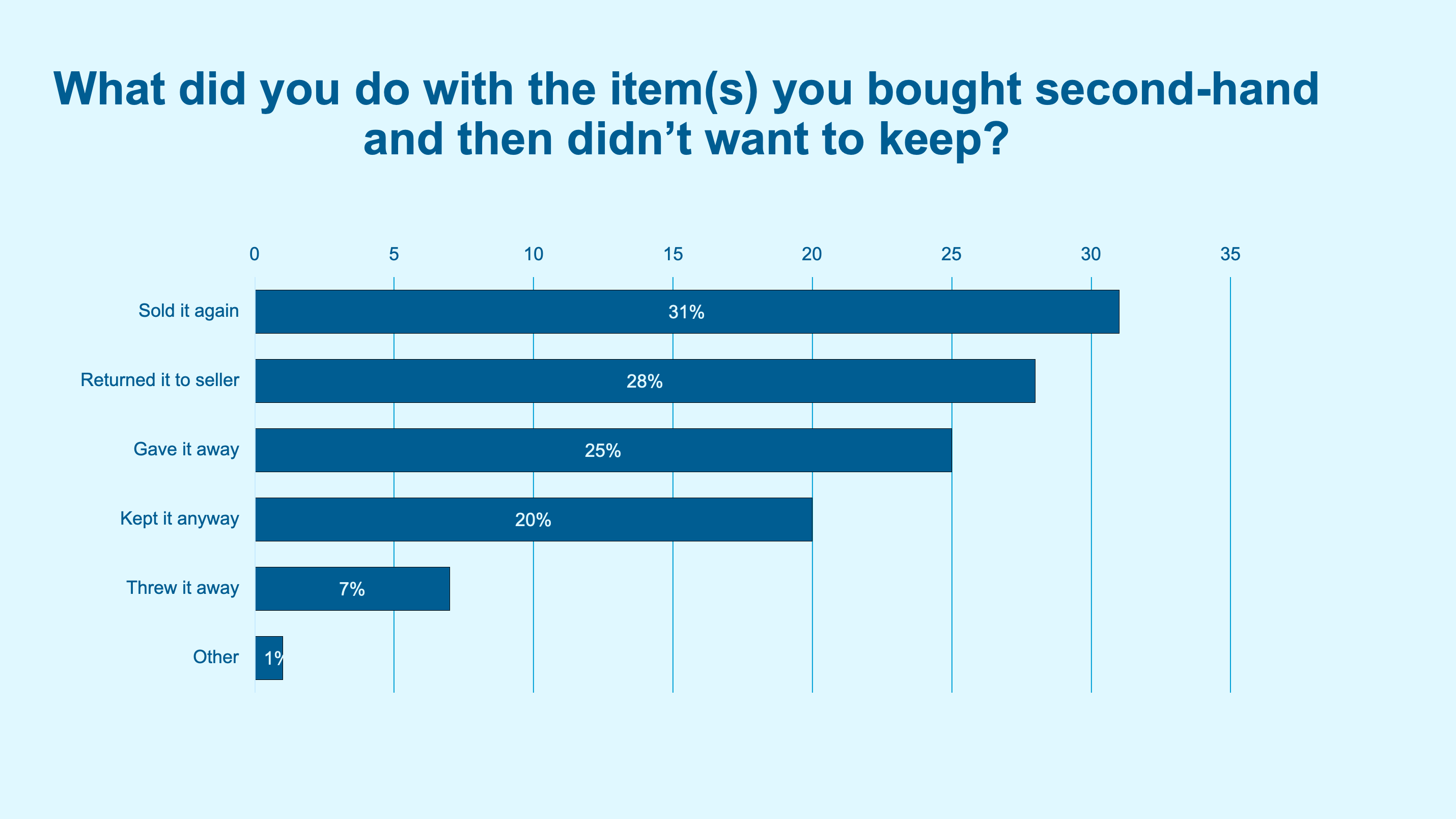 Consumers who make second-hand purchases are thus already relatively circular in their approach. To raise the percentage further, companies and logistics operators could perhaps simplify the process even more. For example, there are companies that pick up and sell used goods so that consumers don't have to do it themselves. More solutions of that type would probably increase the proportion of goods sold on the second-hand market instead of being thrown away or just ending up on shelves in a storeroom without being used.

Source: The E-barometern Q2 2022